SmartValue Investment Management LLC ("SmartValue") provides sound investment recommendations and powerful investment selection, asset management, portfolio servicing, asset allocation, diversification, education & retirement planning, and wealth management strategy and solutions. Hope is not a strategy. Manage risk. Be proactive. Make smart decisions.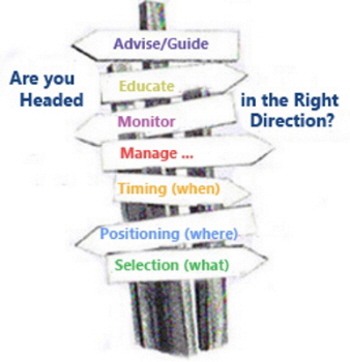 We specialize in making "smart" investment decisions for your portfolio. Effective money management and investment success requires more than just luck - it takes specialized research and analytical capabilities, knowledge of the marketplace, and an in-depth understanding of how historical patterns can guide the probabilities of future outcomes.
SmartValue is a strong advocate of basing investment decisions on thorough calculations and studies of value rather than guessing and speculating whether prices or the stock market will be higher or lower next week or next month or next year. We create solutions to help our clients manage and build wealth over the long-term.
We specialize in comprehensive portfolio management as well as niche investing in value-oriented stocks and other investments based on market conditions. We utilize a unique and comprehensive approach to portfolio construction, investment analysis and risk management.
Our valuation and analysis process considers variables that are generally more robust than those used by most investment managers. Expanding the recognition and avoidance of risk variables are paramount to our investment process. We think that risk can be minimized and superior investment returns can be achieved at the same time by this recognition.
Our goal is to provide you with useful information about our company, the financial markets, and investments which makes it easier for you to do business with us. SmartValue provides you with courteous, expedient, and professional service of the highest caliber. Browse our Web site for more information about SmartValue Investment Management.
If you have any questions, please call us at (203) 453-1077. Thank you for visiting and we look forward to working with you.